Roy C. Smith
Kenneth Langone Professor of Entrepreneurship & Finance
Professor of International Business
- Former Partner: Goldman Sachs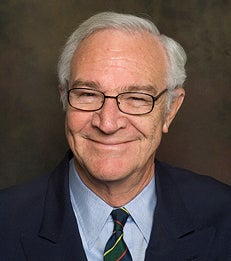 Roy C. Smith is the Kenneth Langone Professor of Entrepreneurship and Finance and a Professor of International Business at Stern. Prior to joining the Stern faculty in 1987, he was a General Partner at Goldman, Sachs & Co. where he specialized in international investment banking and corporate finance. At the time of his retirement from Goldman, he was its senior international partner. He also served as President of Goldman Sachs International Corp while resident in the firm's London office during the 1980s.
Professor Smith received his B.S. degree from the US Naval Academy in 1960, and his M.B.A. degree from Harvard University in 1966.
In addition to various articles in professional journals and op-ed pieces, he is the author of several books on financial topics including The Wealth Creators, St. Martin's Press, 2001, and Adam Smith and the Origins of American Enterprise, St. Martin's Press, 2003. With Professor Ingo Walter, he is also the co-author of several books including Street Smarts, Harvard Business School Press, 1997, and High Finance in the Euro Zone, FT-Prentice Hall, 2000, and Global Banking, Oxford University Press, 2002.