Shelly London
Adjunct Professor of Business Ethics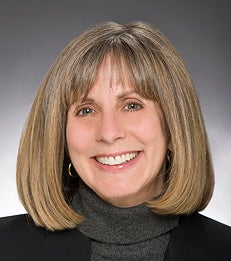 Shelly London is an adjunct professor, teaching three courses in the Stern's Social Impact core curriculum: Business and Its Publics, Organizational Communication and Its Social Context, and Professional Leadership and Responsibility, as well as other communication courses. A former marketing and communications executive, she worked 18 years at AT&T, most recently as a senior vice president. Before retiring in 2008, Shelly served eight years as vice president and chief communications officer at American Standard Companies, which was an $11 billion global multi-industry company with 60,000 employees.
---
Over the years, she and her teams won numerous awards, including PRWeek's 2007 large communications team of the year. As part of her responsibility for internal and external communication, Shelly led the American Standard Companies' corporate social responsibility initiatives, crisis prevention and management programs as well as reputation management efforts, with special emphasis on the company's values and ethics.
---
In 2009, she was one of 14 inaugural fellows in Harvard University's Advanced Leadership Initiative, a yearlong program aimed at senior leaders who want to change from their primary careers to a life of service. There, she continued her work in ethics and started a multi-faceted, research-based nonprofit initiative designed to use popular media to stimulate conversations about our collective ethics and the ethical choices we make. Targeting pre-teens and teenagers as well as the adults in their lives, the initiative promotes reflective thinking and moral development.
Shelly graduated with highest distinction with a BS in journalism and earned an MBA, both from the University of Kansas.