In a business world of non-stop change, there's only one way to win the game: Transform it entirely.
Our mission: To develop serial innovators capable of launching and leading organizations that challenge assumed boundaries and inspire a sense of what's possible.
– A Catalyst for New Venture Creation
At the Berkley Center, we provide students with real-world, hands-on startup experiences that complement the rigorous instruction received in the classroom. And we offer alumni, faculty and staff a platform from which they can leverage their professional experience and skills to launch new ventures or accelerate the growth of existing ones.
Each year, more than 800 aspiring entrepreneurs and early-stage CEOs turn to the Berkley Center for information, guidance and startup assistance. Take a moment to explore what NYU Stern and the Berkley Center for Entrepreneurship and Innovation have to offer you, an entrepreneurial leader of tomorrow.
Popular Links
Get your idea
rolling
.
Schedule
a meeting with us!
For more information, visit
Startup Services
.
---
What's New
$200K Entrepreneurs Challenge Venture Competitions 2014 Winners
Technology Competition
Limbr Activewear (Skinesiology)

Social Competition
Codesters

New Venture Competition
HireCanvas

NYU Stern Press Release for $200K Entprepreneurs Challenge Finals! Read the news here.
FOUNDER.org $100K deadline for applications extended to May 10th!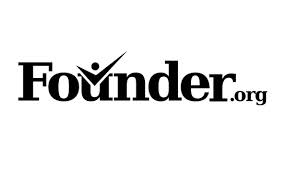 FOUNDER.org has partnered with the NYU Stern Berkley Entrepreneurship Center to provide funding and mentoring to NYU students who are starting high-impact companies. All NYU students are eligible and alumni currently participating in the NYU Entrepreneurs Challenge are eligible to apply for the FOUNDER.org. For more details please visit
here
.