Social Venture Competition
Over the past eight years, we've awarded $800K in startup money to innovative social ventures.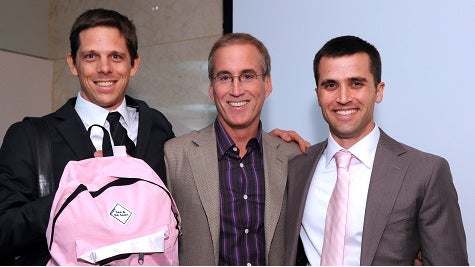 2011 Winners See and Be Seen team members, Jeffrey Witte (l) and Kelley Litzner (r), are congratulated by Stern alumnus Stewart Satter. See and Be Seen won the $100K Satter Prize to help launch their social venture.
The Social Venture Competition recognizes and supports the growing number of students and alumni interested in using their business and entrepreneurial skills to create innovative approaches to tackling social problems, here and aboard.
For more about the Social Venture Competition
visit here
.