Research Highlights
Professor Edward Altman Collaborates with Golub Capital on New Middle Market Index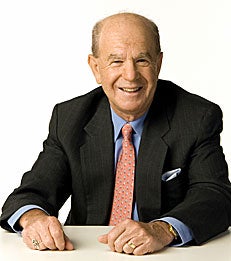 Professor of
Finance
Edward I. Altman
recently collaborated with Golub Capital, a middle market lender, on a new private firm index called the Golub Capital Altman Index.
The Golub Capital Altman Index measures the actual revenue and EBITDA (earnings before interest, taxes, depreciation and amortization) growth of US middle market private companies for the first two months of each calendar quarter and provides insight into anticipated quarterly performance of US public companies. The index is based on aggregated data from approximately 150 companies in the loan portfolio of Golub Capital.
Reported shortly before public company earnings season, the performance of the Golub Capital Altman Index has been highly correlated with the median growth rates in revenue and EBITDA of the companies in the S&P 500, S&P SmallCap 600, and Russell 2000 indexes, as well as quarterly Gross Domestic Product (GDP), since data began to be tracked in 2012.
Each quarter, the results of the index are featured in the Golub Capital Middle Market Report. The latest report, along with a white paper detailing the methodology used to create the index, is available
here
.
More than 40 years ago, Professor Edward Altman created the Z-score model to assess a company's credit risk and probability of default, a formula that became the gold standard for bankruptcy prediction among practitioners and academics.