Opinion
"America First" and Global Conflict Next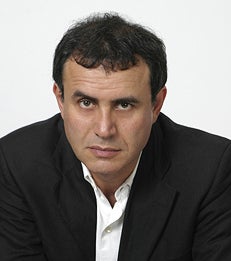 The historical record is clear: protectionism, isolationism, and "America first" policies are a recipe for economic and military disaster.
Donald Trump's election as President of the United States does not just represent a mounting populist backlash against globalization. It may also portend the end of Pax Americana – the international order of free exchange and shared security that the US and its allies built after World War II.
That US-led global order has enabled 70 years of prosperity. It rests on market-oriented regimes of trade liberalization, increased capital mobility, and appropriate social-welfare policies; backed by American security guarantees in Europe, the Middle East, and Asia, through NATO and various other alliances.
Trump, however, may pursue populist, anti-globalization, and protectionist policies that hinder trade and restrict the movement of labor and capital. And he has cast doubt on existing US security guarantees by suggesting that he will force America's allies to pay for more of their own defense. If Trump is serious about putting "America first," his administration will shift US geopolitical strategy toward isolationism and unilateralism, pursuing only the national interests of the homeland.
Read full article as published in
Project Syndicate
.
___
Nouriel Roubini is a Professor of Economics and International Business and the Robert Stansky Research Faculty Fellow.