Opinion
Tips for Baffled Investors on Apple Value
By Aswath Damodaran, Kerschner Family Chair in Finance Education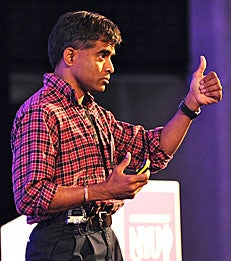 One of the most critical lessons of value investing, however, is that if you wait until the momentum shifts in your favour and a catalyst appears, it will be too late.
The Apple saga is a reminder of how quickly momentum can shift in financial markets. Just six months ago, having released the iPhone 5 and with its stock price peaking at $705, the tech company that changed the way we live and created fabulous wealth for investors was on the top of the world.
The months since have not been kind – either to a company with more cash than it knows what to do with, or to investors confused and divided about what to do next. With expectations high, market reaction to the iPhone 5 was a disappointment. Apple's stumbling response to minor problems (such as its Maps app) accelerated a sell-off that led the stock price to drop to $500 at the turn of the year. January's earnings report, showing slowing revenue growth and pressure on operating margins, resulted in a fall to $440.
This has led to soul-searching among current and potential investors. Is the price drop an opportunity to buy into one of the world's great companies at a bargain price or is there more pain to come?
Read full article as published in the
Financial Times
.