Research Highlights
Business as Usual is Not an Option: Supply Chains and Sourcing after Rana Plaza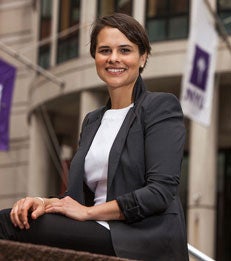 Despite significant international attention over the last year on the urgent need for reform in the garment sector, relatively little has been written about how the garment business actually works in Bangladesh. Since last May, our efforts have focused on filling this research gap and developing a clearer understanding of the business practices that represent significant risks to factory safety and workers' rights.
This report is based on a yearlong effort by the
Center for Business and Human Rights
at NYU Stern School of Business.
Sarah Labowitz
, the co-director of the Center, conducted two factfinding missions to Bangladesh in July 2013 and again in February 2014. Auret van Heerden, former President of the Fair Labor Association and one of the architects of the Better Work program in Cambodia, and Raymond Bonner, author and former foreign correspondent for the
New York Times
and the
New Yorker
also visited Bangladesh on the Center's behalf in the summer of 2013.
Over the last year, Labowitz, van Heerden, Bonner, and Dorothée Baumann-Pauly, the Center's research director, have conducted extensive research on the supply chain for garments, including a wide range of interviews and focus groups with buyers, suppliers, workers, and policymakers in Bangladesh, New York, Washington, Berlin, and Geneva.
Read the full report
here
.