Research in the News
Prof. Arun Sundararajan's research about the economic impact of the sharing economy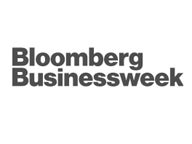 Excerpt from
Bloomberg Businessweek
-- "In this leaner, more efficient kind of consumption, just taking hold in major cities, New York University Professor
Arun Sundararajan
sees the makings of a new wave of productivity gains. ... 'It allows you to get more out of the same capital -- or the same out of less capital, less input, less labor,' said Sundararajan, who teaches at the Stern School of Business and is among the first to begin studying the so-called sharing economy."
Read more
Additional coverage appeared in
Bloomberg
,
San Francisco Chronicle
,
Connecticut Post
and
Portland Press Herald
.