Opinion
Was Facebook's Botched IPO a Conspiracy?
By Aswath Damodaran, Kerschner Family Chair in Finance Education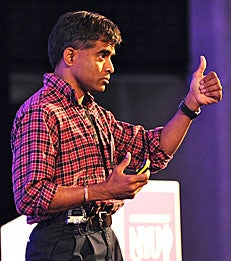 ... don't assume that bankers, experts and analysts know what they are talking about. When they tout an investment, be especially skeptical if they have a stake in it.
A week into Facebook's debut on the Nasdaq stock exchange, its initial offering price of $38 per share dropped to $31.91. Retail investors' fears deepened as they realize they are losing a lot of money.
The Facebook IPO did not follow the usual script. Instead of launching the largest social media company in the world as a legitimate and valuable business, the IPO has laid bare all of the questions and doubts about its potential performance.
So why did the Facebook IPO bomb as badly as it did?
In a lawsuit filed last week, some investors contend that Morgan Stanley, the lead underwriter of the IPO, withheld key information about a negative financial forecast from them while sharing it with their institutional clients.

Read full article on CNN.com.