Opinion
What's at Stake in the Greek Vote
By Nicholas Economides, Professor of Economics, Yannis Ioannides, Emmanuel Petrakis, Christopher Pissarides and Thanasis Stengos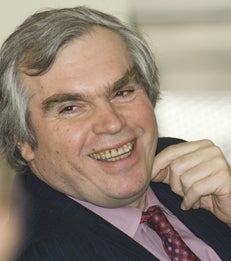 Assuming that rationality prevails on Sunday, a new Greek government—most likely a coalition government—will recommit to the euro and to Greece's existing debt agreements by the end of the month.
If a Greek exit from the euro zone looks close to certain after Sunday's election, we will see a full-fledged bank run.
This Sunday Greeks go to the polls confused, fearful and experiencing a frightening deterioration of their standard of living. The country's voters now face a crucial dilemma that will determine the future of Greece for generations: Stay in the euro or commit fiscal suicide with a return to the drachma.
At first glance, there is an easy answer to the dilemma: Stay in the euro—the preference of about 80% of Greeks, according to opinion polls. Of its own initiative and per the commitments in its EU-IMF debt agreement, Greece has undergone severe austerity for more than two years. It has been in recession for five years, while managing to dramatically reduce its primary deficit to 5% in 2010 from 10.4% in 2009.
Although Greece has lost competitiveness in terms of unit-labor costs since the first quarter of 1999—as have all euro-zone countries except for Germany and Austria—Greece has adopted significant wage and salary cuts. In the past two years the country has written off close to one-third of its debt and now has very low interest rates on its remaining debt. Its future success depends on the implementation of drastic reductions in public spending, more efficient tax-collection, and productivity improvements.
Read full article as published in
The Wall Street Journal
.