Opinion
This is the future of central banks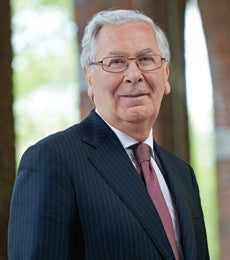 So why are central banks struggling to achieve their objectives today? In large part, their problem is that some of the ideas underpinning both monetary and financial policy have proved inadequate.
For some eight years now, central banks around the world have been trying to generate an economic recovery. Despite their efforts, a sustainable recovery remains elusive and the banking system, bailed out and recapitalised in 2008, remains fragile, especially in Europe and China. Being seen as the only game in town is becoming a burden on central banks.
All this is far removed from the heady days of October 2008 when, in Washington DC, the G7 central bank governors and finance ministers promised to "restore confidence in the financial system". None of us at that meeting imagined that eight years on the extraordinary measures to stimulate the economy by the use of monetary and fiscal policy would not only still be in place, but that interest rates in many parts of the world would actually be negative. And many are asking whether central banks have taken on too many responsibilities.
Read full article as published in
MarketWatch
.
___
Lord Mervyn King is the Alan Greenspan Professor of Economics and a professor of Economics and Law, a joint appointment with New York University School of Law.