Opinion
Hurricane Matthew Has Exacerbated the Debt We Owe to Haiti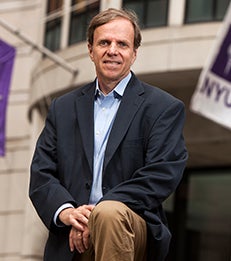 In the wake of Matthew, the challenge to the U.N. and the international community is now exponentially greater and more urgent.
This week Hurricane Matthew slammed into Haiti, dealing another blow to our poorest, most challenged neighbor.
After an earthquake in 2010 killed more than 200,000 people, a United Nations peacekeeping force introduced cholera to Haiti, infecting almost 800,000 people. According to Doctors Without Borders, there have been close to 30,000 cholera-related deaths.
Six years later, the U.N.'s failure to address the cholera outbreak in Haiti and to develop a viable long-term plan to eradicate the disease continues to seriously undermine the credibility of its peacekeeping operations.
Read the full article as published by
Newsweek
.
___
Michael Posner is a Professor of Business and Society and Co-Director of the NYU Stern Center for Business and Human Rights.