Opinion
Bangladesh Can Look to This Unlikely Place to Fix Its Garment Sector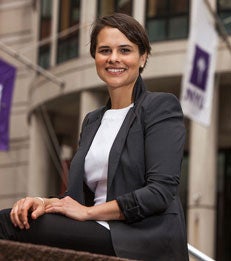 Detroit is a long way from Dhaka, but the American city's effort to address blight offer lessons for cleaning up the garment sector in Bangladesh
Detroit is a long way from Dhaka, but the American city's effort to address blight offer lessons for cleaning up the garment sector in Bangladesh. Released in May, the Detroit's Blight Removal Task Force's plan offers a practical vision for addressing the more than 78,000 dilapidated buildings that are the primary obstacle to the city's growth and vitality. In the year since the factory collapse in Dhaka, which killed more than 1,100 garment workers, brands and policymakers have focused on improving inspection in a subset of factories producing for the export market. Companies like the Gap, Wal-mart, H&M, Target, Zara, and Mango are wrestling with how to solve the problem of poor workplace safety in a country where the government doesn't provide basic protections for workers in its number one export industry. The next important step for Bangladesh—and the brands and retailers that depend on the country's apparel sector—is developing a comprehensive plan for relocating, closing, and fixing factories. Here's where Detroit can help:
1. Define the standard. The Blight Task Force defined blight according to a variety of factors, including structural soundness, fire damage, and health and safety. In Bangladesh, two private initiatives, the Alliance for Bangladesh Worker Safety and the Bangladesh Accord on Fire and Building Safety, have defined a common standard for factory safety. But this standard only applies to about 1,800 factories the brands and retailers acknowledge are part of their supply chains. It doesn't apply broadly to the total universe of 5,000 to 6,000 factories and facilities likely producing for the export market. More work needs to be done to define safety standards that apply across the sector, including small facilities that operate in rented or mixed-use buildings and that often are not transparent to brands.
Read the full article as published in
Quartz
___
Sarah Labowitz is a Research Scholar.