Opinion
England's World Cup Decline Is Good for Economy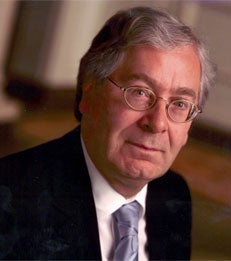 During my time at the Bank of England, I often commented on the inverse relationship between the success of Aston Villa and the performance of the U.K. economy.
In England, soccer loyalty is to club rather than country. For more than 50 years, I have watched and supported Aston Villa, one of the most famous, if not the most successful, clubs in the world. During that half century, there have been many ups and downs. And the same could be said of the British economy.
I first visited Villa Park on Oct. 8, 1960. Aston Villa beat Newcastle United, 2-0. The great stadium stretched out in front of us as the autumn mist fell over the Holte End. The club has a proud history, and played the main role in the creation of the Football League. One hundred years ago, on the eve of the First World War, Blackburn Rovers were the visitors at Villa Park. Among the spectators that day was England's greatest economist, John Maynard Keynes, who was visiting Birmingham and decided to see the match of the day between the country's two top teams. On the following day, Keynes wrote to his artist friend Duncan Grant:
"I went yesterday with 40,000 other people to one of the peak football matches. The scene was very much as I imagine the Coliseum. The ground is built on the same model -- an immense oval rising all round tier above tier in about 50 rows so far as I could count. The crowd maintained a dull roar nearly all the time, rising into a frenzy of excitement and rage when the slightest thing happened."
Read full article as published by
Bloomberg View

___
Mervyn King, Professor of Economics (Fall 2014)