Opinion
Curtain goes up on next act at Morgan Stanley – enter ValueAct
By Roy C. Smith and Brad Hintz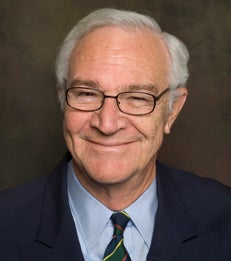 After eight years of underperformance, Morgan Stanley (and the rest of the industry) needs out-of-the-box thinking and external pressure to help accelerate and complete the transition of the firm from what it was before the crisis to what it needs to be in the future.
ValueAct's acquisition of a 2% stake in Morgan Stanley is the first, overdue appearance of an activist hedge fund on the global banking scene. What can it hope to accomplish?
ValueAct has a long history of being a "friendly" activist that studies troubled industry situations and seeks to "work with" management and boards to make useful improvements. In this case, ValueAct has expressed confidence in chief executive James Gorman and the Morgan Stanleymanagement team and notes that at 70% of book value, its Morgan Stanley investment has been made at an attractive price no matter what happens.
But there has to be more to the ValueAct story than a simple value play. Morgan Stanley's price to book valuation is low, but so is its return on equity. In 2015, the firm delivered an ROE of 6.5%, which was 7.9% less than its cost of equity capital. And in its most recent quarter, returns were still 6.8% below a reasonable equity return.
Indeed, since 2008 Morgan Stanley's return on equity has averaged 7.1% below its cost of equity. This is because the company's beta – and thus its cost of capital – has remained stubbornly high (>2.0) despite Gorman's successful strategic transformation and derisking of the firm's business model.
Read full article as published in
Financial News
.
___
Roy C. Smith is the Kenneth G. Langone Professor of Entrepreneurship and Finance and a professor of Management Practice. Brad Hintz is an adjunct professor of Finance.