Opinion
The Real Trump Effect in 2017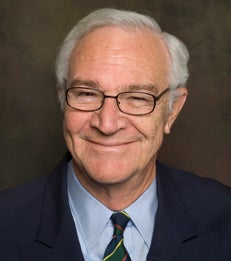 Deal-makers are not ideological; they just need to show that they can pull off big, unexpected transactions, often by conceding a lot themselves.
Suddenly, after Donald Trump's surprise election in November, a weak economic outlook looked rosy and investors thrust caution aside as visions of tax cuts, infrastructure spending and regulatory reform danced through their heads.
Stock markets around the world (except for Mexico and China) soared as, even before being sworn in, Trump demonstrated that he would be a powerful global player.
Now, with the price-to-earnings ratio of the S&P 500 above 26 (vs. a long-term average of about 15), some think the year-end rally was too much. This remains to be seen, of course, but what might we expect from the real Trump in 2017?
Read full article as published in
Financial News
.
___
Roy C. Smith is the Kenneth G. Langone Professor of Entrepreneurship and Finance and a professor of Management Practice.