Opinion
Building Character on Wall Street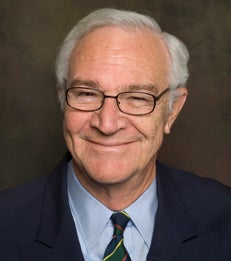 Modern finance now touches just about everything that happens in the world. It is truly global in scope, very fast paced, and innovative.
Michael Lewis, in a recent Bloomberg piece, noted that the world's best and brightest young people have been filing unthinkingly into the Wall Street gladiatorial arena for at least three decades, where they face great pressures that demean their characters and ethical compasses, just to make the money.
At the elite schools a great many students still want to work in "Wall Street" (i.e., in the global capital markets business) despite Mr. Lewis, the reputational damage the industry has sustained and the many uncertainties about the its future. As soon as the school year began again, students started maneuvering to secure jobs, either full-time or as summer interns. It's a stressful process in which the applicants well outnumber the vacancies.
A number of today's prospective Wall Street recruits are my students. They know of the difficulties the industry has had to face since 2008, the new regulations, the litigation, the pressures on profits, and the layoffs, pay cuts, long hours and the slowdown in promotional opportunity, but they still come.
Read full article as published in
Banks and Markets
___
Roy C. Smith is the Kenneth G. Langone Professor of Entrepreneurship and Finance and a Professor of Management Practice.