Opinion
Two Big Problems with Generic-Drug Substitution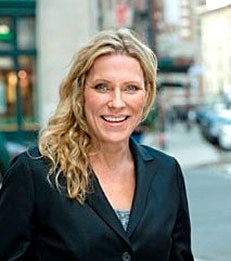 When patients give up the brand, they give up a billion-dollar incentive a company has in protecting them.
A New York court recently reaffirmed an injunction against Actavis that requires the pharmaceutical company to continue promoting and selling Namenda, an old medication used for treating Alzheimer's disease. Actavis wanted to downscale its support of the drug to focus on its new-and-improved version, Namenda XR. The court's decision is a landmark ruling because it will force a company to manufacture, market, and distribute a product it no longer wishes to support. We need a better system that has less potential to dampen competition and innovation.
Why would the court do this? To make generic drugs more available. There is a widespread belief that generics are always better for consumers, and, in most states, pharmacists are allowed to automatically substitute a generic drug for a patient's branded prescription. But this is a naïve and dangerous assumption. At a minimum, patients should be informed of the differences between their prescription and the generic, and asked if they want the substitution, just as we would expect in any other consumer transaction. Ideally, we would find an alternative to automatic substitution that does not derail innovation and competition.
There are two big problems with the current automatic substitution system. First, generics are not identical to the branded drug. Generic drugs only have to meet the standard of 80 percent to 125 percent of the bioavailability of the referenced drug — a large range. For drugs with a narrow therapeutic dosage band, this kind of variation can be problematic — even dangerous. Furthermore, generic drugs are not required to have the same inactive ingredients, meaning that binders, flavors, dyes, and preservatives can be different, posing problems for people with sensitivities, and creating more variance in quality control. The FDA does not (and cannot) closely monitor the myriad factors that influence the safety and efficacy of a drug: How was the quality of ingredients purchased from suppliers tested? How was manufacturing and transportation controlled? How old is it?
Read full article as published by
CNBC
___
Melissa Schilling is a Professor of Management and Organizations.