Opinion
Should We Be Worried About Productivity Trends?
By A. Michael Spence and Sandile Hlatshwayo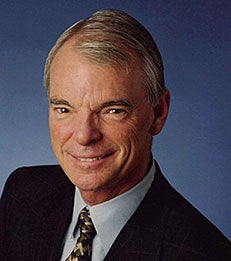 Without productivity growth, the incomes of those at the lower end of the distribution will likely remain flat, exacerbating inequality and, as we have been seeing lately, jeopardizing social and political stability.
Economists concern themselves not only with addressing difficult questions thoughtfully, but also with formulating the questions themselves. Sometimes, rethinking those questions can hold the key to finding the answers we need.
Consider the productivity debate. Economists trying to explain the apparent structural slowdown in productivity growth have been asking the following question: Where is the missing increase? Their response covers concerns about measurement, structural shifts in the labor market, a potential paucity of investment opportunities, productivity-diluting technological innovations, and technology-driven skills mismatches.
But it may also be useful to consider a more fundamental question: How much productivity growth do we really want, and at what cost?
Read the full article as published in
Project Syndicate
.
__
A. Michael Spence is a William R. Berkley Professor in Economics & Business.
Sandile Hlatshwayo recently received her PhD in Economics from the University of California at Berkeley and will join the International Monetary Fund in the fall.