Opinion
The Best Defense to Litigation Is a Good Bank Culture
By Roy C. Smith and Ingo Walter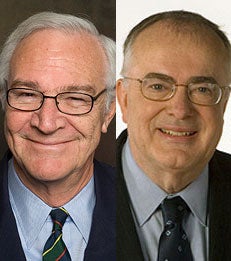 People selected for management must be inculcated with the idea that they can and will be rewarded for how well they play defense as well as offense.
Of all the financial markets that should be resistant to manipulation, foreign exchange surely tops the list. With $5.3 trillion traded daily by thousands of buyers and sellers across the world, this should be one hyper-efficient market.
And yet six major banks recently agreed to a $4.3 billion settlement with U.S., U.K. and Swiss authorities over charges that the banks had failed to prevent traders from attempting to manipulate the market. In all three countries, it is possible that criminal charges against individuals may follow.
The settlement is the latest in a long line of massive legal actions that hold banks responsible for the activities of their employees. Prosecutorial efforts to hold shareholders liable for myriad problems that bank employees have caused seem to have no end in sight. The goal of these actions is to prompt boards and their managers to reform banking cultures. If banks want to avoid more floods of litigation in the future, they'll have to act fast.
Read full article as published in
American Banker
___
Roy C. Smith is the Kenneth G. Langone Professor of Entrepreneurship and Finance and a Professor of Management Practice. Ingo Walter is the Seymour Milstein Professor of Finance, Corporate Governance and Ethics.