Opinion
Tillerson's Degradation of Human Rights Mustn't–and Can't Yet–be Executive Branch Policy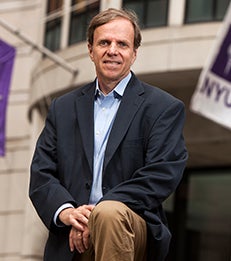 Rather than walling off the pursuit of human rights as an obstacle to our interests, we need to double down on the active pursuit of human rights as core to our national interests and to American leadership in the world.
Secretary of State Rex Tillerson addressed State Department employees on May 3, delivering a wide-ranging assessment of the state of the world. He offered a glimpse of how he plans to translate President Donald Trump's "America First" edict into U.S. foreign policy. Tillerson said he believes that an America First foreign policy will prioritize two core U.S. interests: "strengthening our national security and promoting economic prosperity." In his speech, he juxtaposed these with our "values around freedom, human dignity, the way people are treated." He made clear "Those are not our policies, they're values."
Three months into his job, Tillerson has concluded, "If you condition our national security effort on someone adopting our values, we probably can't achieve our national security goals or our national security interests." He argues that by pursuing our human rights "values" we actually are creating "obstacles to our ability to advance our national security interests, our economic interests."
Tillerson's analytic framework marks a radical departure from a bipartisan consensus on foreign policy that has served our country well over the last several decades. His approach departs from the mainstream in three fundamental ways, including the absolute disregard for a Presidential Directive that has guided U.S. foreign policy for almost 40 years.
Read the full article as published by
Just Security
.
___
Michael Posner is a Professor of Business and Society and Co-Director of the NYU Stern Center for Business and Human Rights.