Opinion
Trump's immigration policies threaten America's prosperity and identity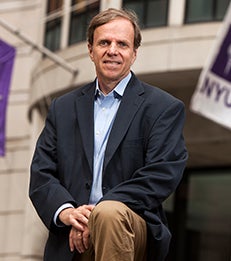 This is a critical moment where, from across the political spectrum, Americans need to challenge the administration's wrongheaded approach to immigration and refugee policy, and urge the U.S. government to honor America's proud and important tradition in support of human dignity and respect for diversity.
For more than two centuries, the United States has successfully integrated wave after wave of new immigrants. These individuals have helped drive a culture of ambition, innovation and creativity and made an incalculable contribution to America's economic and political success.
Two dramatic recent actions by the Trump administration – new deportation guidelines and a just revised but still ill-advised travel ban – now threaten to reverse this legacy, to stoke ethnic and religious divisions within American society and to seriously undermine U.S. political and economic standing in the world.
Under the deportation guidelines, any undocumented immigrant who has committed even a misdemeanor can be subject to immigration arrest, detention and ultimately, deportation. The administration proposes adding 10,000 new immigration enforcement officers and, for the first time, to deputize local police to become immigration enforcement officers. At a moment when national security is a priority, and when the government needs to build trusting relationships with immigrant communities, turning local police into immigration enforcers will do just the opposite.
Read the full article as published by
Thomson Reuters Foundation
.
___
Michael Posner is a Professor of Business and Society and Co-Director of the NYU Stern Center for Business and Human Rights.