Research Highlights
A Formula for Box Office Success
By Sam Hui, Assistant Professor of Marketing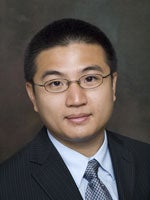 This research is the first step toward providing investors and hedge fund managers investing in movie production with a reliable framework to determine the likelihood of success for each screenplay and to select a film production portfolio based on their risk preferences.
Common wisdom says that the box-office success of any particular movie is a crapshoot. Now NYU Stern Marketing Professor
Sam K. Hui
and colleagues have devised a formula to take some of the guesswork out of movie-making.
In their paper, "
Green-lighting Movie Scripts: Revenue Forecasting and Risk Management
," Hui and his co-authors studied 200 scripts over six years, examining features including genre, contents, semantics, and the use of specific words, then related their findings to box office revenues and production budgets.
Working from the scripts, the authors accurately forecast ROI for both box office hits and flops. As an exercise, their formula predicted the box office take from the hit "Hotel Rwanda" to within 4 percent of the actual figure, and the losses from "Batman and Robin" to within 5 percent.
Studio toppers might be interested to learn that family and comedy genres fare the best in terms of risk-adjusted ROI, while horror flicks perform the worst, according to the study, and that R-rated films in general have a lower risk-adjusted ROI than non-R-rated movies.
Says Hui: "This research is the first step toward providing investors and hedge fund managers investing in movie production with a reliable framework to determine the likelihood of success for each screenplay and to select a film production portfolio based on their risk preferences."