Opinion
US Banks Will Stretch Lead With Dodd-Frank Rollback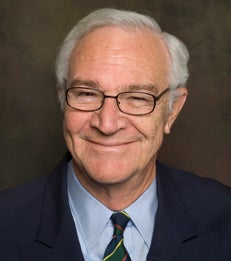 The Trump approach to financial regulatory reform is as chaotic as everything else.
Stock markets have been especially kind to banks since the Trump election, and last week's announcement of an executive order to reduce financial regulation added a further boost. But regulatory relief will be slow in coming and may not be as much as markets seem to expect. And for European banks, the net effect is likely to be that they fall even further behind their US counterparts.
The Trump approach to financial regulatory reform is as chaotic as everything else. In the past year, he has said he wants to dismantle Dodd-Frank, to break up the banks, and to restore Glass-Steagall. He has also said he supported the Financial Choice Act, for which Congressional hearings will soon begin. But, on February 3 he took a different (or an additional) approach by issuing an executive order to establish "core principles" of financial regulation, which include remaining tough on the banks, but eliminating ineffective regulation and that not vetted by rigorous cost-benefit analysis.
That's been enough to get markets thinking that Dodd-Frank will be defanged, new regulations (and litigation) will be halted, rules limiting proprietary trading and derivatives will be loosened, and the whole compliance process will be made less cumbersome, costly and time consuming. For the first time in years, all but one of the six leading US capital market banks are trading above book value (Citigroup is still at 78% of book). One analyst recently predicted that these banks will have $100 billion more to distribute to shareholders through dividends or buybacks because of regulatory relief.
Read full article as published in
Financial News
.
___
Roy C. Smith is the Kenneth G. Langone Professor of Entrepreneurship and Finance and a professor of Management Practice.