Research Highlights
New Research from NYU Stern Explains Why Men Are Less Likely to Act as Champions for Gender-Parity Initiatives
Men are often not active contributors to gender-parity initiatives because they believe they do not have a legitimate voice in such conversations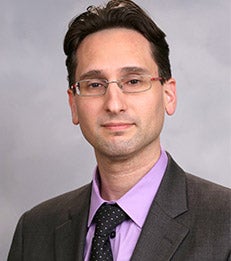 From the political arena to the workplace to the home, gender-parity issues are increasingly becoming a dominant part of everyday conversations.
Despite growing recognition that a more balanced workforce at all levels of an organization leads to both economic and societal benefits, gender-parity initiatives are still prone to fail, in part due to lack of male participation. Although negative attitudes toward women certainly still play a role in men's lowered involvement, new research from NYU Stern Research Scholar and Visiting Assistant Professor
Elad Sherf
and his collaborators shows that psychological standing – or our perception of our own legitimacy to perform an action – often leads men to remain silent on issues of gender parity. Even when men support gender parity and have ideas that can contribute to the conversation, they tend not to get actively involved due to their belief that it is not their place to speak up.
From the political arena to the workplace to the home, gender-parity issues are increasingly becoming a dominant part of everyday conversations. In articulating its Sustainable Development Goals, the
United Nations
argues that gender equality is "not only a fundamental human right, but a necessary foundation for a peaceful, prosperous and sustainable world." Yet, these important discussions can often seem one-sided, relying on female leadership to be the most vocal champion of the cause. Gender-parity initiatives are most effective when organizations can mobilize a broad audience to action, but men are often less apt to volunteer.
In this first-of-its-kind research, Dr. Sherf and his collaborators designed a set of correlational and experimental studies, to demonstrate that psychological standing is a crucial predictor of poor participation in gender-parity initiatives even when taking into account other possible explanations, such as prejudicial attitudes or overt sexism.
The studies reveal that:
Men are less likely to believe they have psychological standing on gender-parity issues in the workplace than their female coworkers.
This lowered sense of psychological standing helps explains why men are less likely to participate in gender-parity initiatives.
Men are more likely to participate when gender-parity initiatives explicitly highlight their material stake in the conversation and the future success of the company or organization.
"Although this paper focuses specifically on gender parity, its findings are likely applicable in numerous efforts to recruit broader support for issues affecting minority populations in the workplace," Dr. Sherf explained. "By legitimizing their place in the conversation, organizational leaders can motivate employees to engage in discussions and take actions that relate to such initiatives. This can improve their reception and effectiveness of such programs, which are important and costly for organizations."
The paper, "
It's Not My Place! Psychological Standing and Men's Voice and Participation in Gender-Parity Initiatives
," is forthcoming in an upcoming issue of
Organization Science
.