Opinion
Will Modi Reset India's Emerging Market Economy?
By Roy C. Smith and Ingo Walter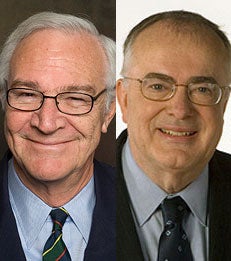 Mr. Modi has to convince the world's investors that he means to restart India's efforts at becoming an emerged marketplace, despite inevitable setbacks.
The forthcoming visit to Washington by Narendra Modi, his first since becoming India's Prime Minister last April, is likely to have little impact.
Yes, it will attract the usual ceremonies and displays of goodwill, but it comes at a time of disillusionment with the BRICS, and suspicion about Mr. Modi's real political objectives. So it is not likely to change much of anything.
For the past 15 years, the BRICS have been seen as the world's best hope for sustainable growth. These five countries, representing 40 per cent of the world's population and 25 per cent of its GDP in 2013, recorded growth rates 4 to 5 times greater than those of the US, Europe and Japan, and threatened to displace them as the world's most important economic powers in another 20 years or so.
Read full article as published in
The BRICS Post
.
___
Roy C. Smith is the Kenneth G. Langone Professor of Entrepreneurship and Finance and a Professor of Management Practice. Ingo Walter is the Seymour Milstein Professor of Finance, Corporate Governance and Ethics.