Voices from Abroad
Studying at London Business School
MBA student Kirsti Lee blogs from her semester abroad at London Business School.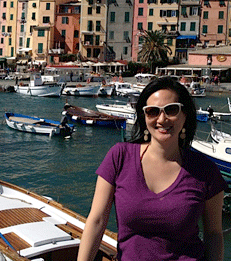 I was very excited to land in London on September 4. It marked the beginning of new friendships, exploration and self-discovery.
I was very excited to land in London on September 4, 2012. It marked the beginning of new friendships, exploration and self-discovery. I flew red-eye and was greeted with a warm welcome from my host, a fellow London Business School MBA 2013 student. He gave me a tour of the school, and I got my photo taken for my ID. From the grin of my face in the photo, I was extremely happy to become a part of the LBS community.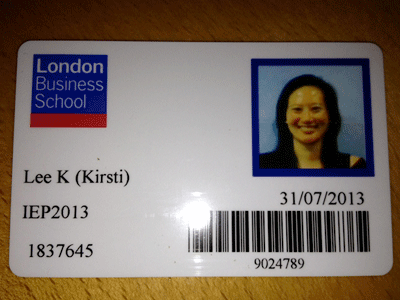 London Business School has a small self-contained campus, but it happens to border one of London's largest and most beautiful parks, Regent's Park: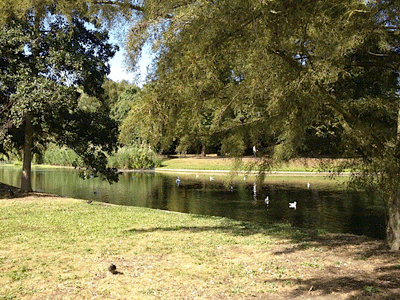 London pubs offer some of the tastiest ciders around. The cider (below) is an exotic combination of apple & black current. Apparently, some ciders are seasonal, and the one pictured is a very popular summer cider: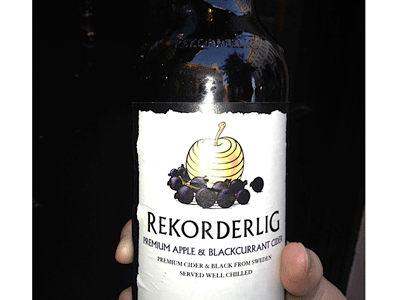 I had about 2 weeks to spend travelling before school started, so I used this time to visit my family in Paris. Immediately after getting off the Eurostar, I was lifted into a gastronomic heaven and feasted on fois gras, escargot, steak tartare, French onion soup and a whole host of wines and cheeses during my stay: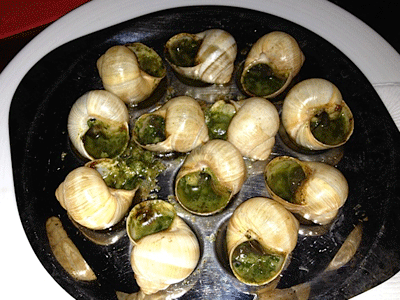 Macarons are very popular in Paris – they are a staple on the McDonald's menu (below). Although these macarons may look as good as those offered in Parisian patisseries, they did not have the same consistency or taste.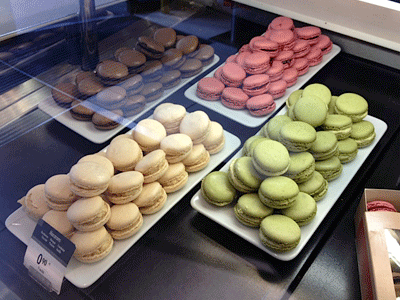 From Paris, I travelled by train to Cannes, where I was greeted by fancy yachts and upscale shops. I felt a bit star-struck, and in the photo (below), I am beside Angelina Jolie's handprint: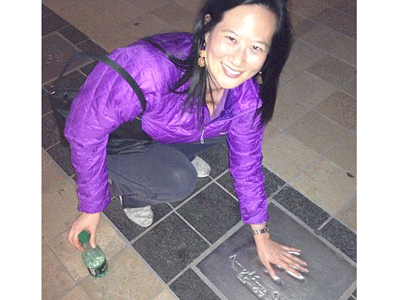 Next, I travelled to Cinque Terre, "The Five Lands," which comprises of Riomaggiore, Manarola, Corniglia, Vernazza and Monterosso al Mare. The beauty of Cinque Terre left me speechless.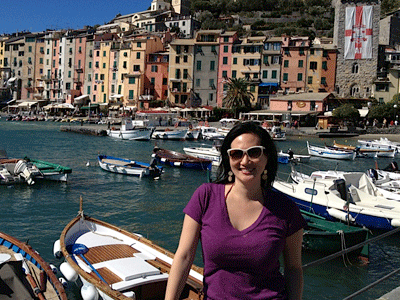 There is an option to travel by boat, train or hike from one city to another. I travelled by boat to the furthest city, Monterroso al Mare and spent a day soaking up the sun on the beach. That evening, I walked the "Via Dell'Amore" (the Way of Love), a pedestrian street overlooking the sea, which links the villages of Riomaggiore and Manarola. This was an easy 25-minute walk on a paved road that offered some amazing costal views. On this route, young lovers, wanting to seal their love, write their names on the padlocks and attach them to wire mesh: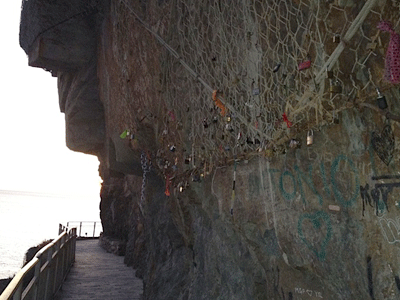 Thinking that all hikes would be as easy as the one from the day before, I decided to hike from Monterosso to Vernazza. I was not properly equipped for this hike, as it turned out to be a fairly strenuous 1.5-2 hour hike, with steep inclines. On this route, I also found some padlocks reminding me of "Via Dell'Amore." As the hike drew to an end, I was greeted by Vernazza's colorful harbor: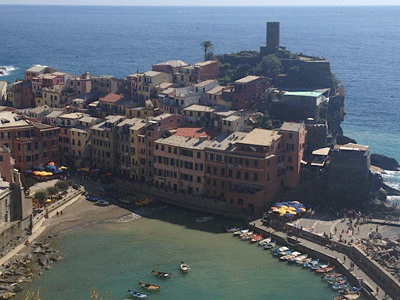 I continued with my obsession of coastal towns and took the train down through southern Italy, where I explored Positano, Sorrento, Pompeii and Capri. Positano was also very beautiful; however, its landscape was marred by a recent drought, leaving much of the land arid: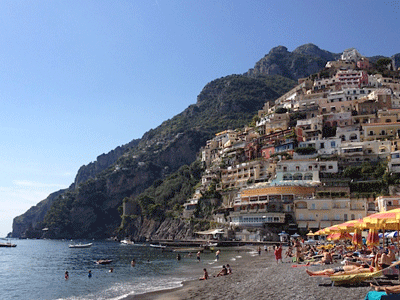 I absolutely loved the coastal town of Sorrento, known for its sea cliffs and limoncello liqueur. I only had a few hours to spend here, but plan to re-visit in the near future: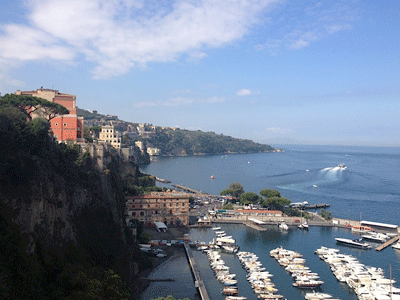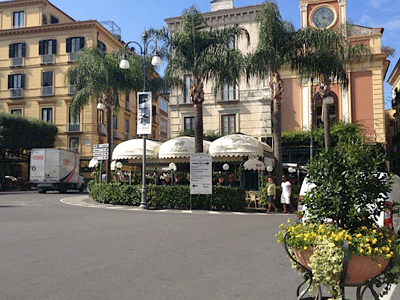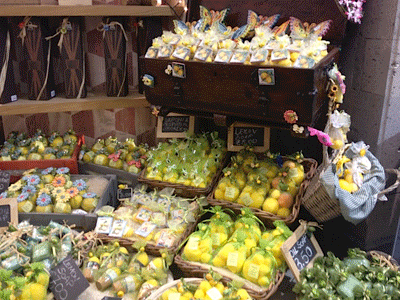 Having spent several years devoted to the study of Latin scriptures, I was very excited to explore the ruins of Pompeii, a city destructed by the eruption of Mt. Vesuvius in AD 79: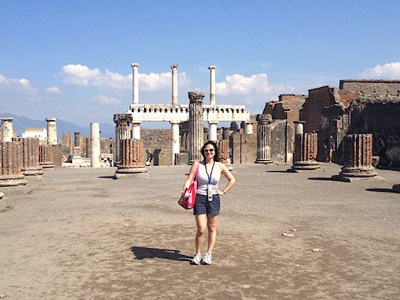 In the last leg of my journey, I took a boat to Capri, which offered spectacular views, wonderful hikes, high-end shops and delicious granite (ice-slush).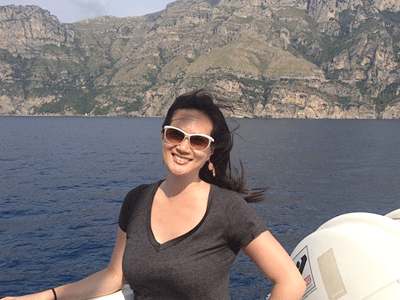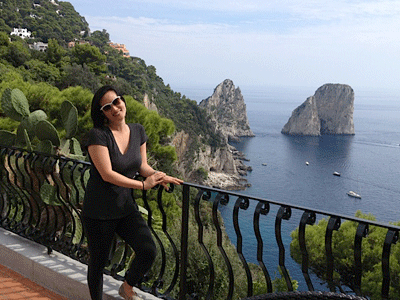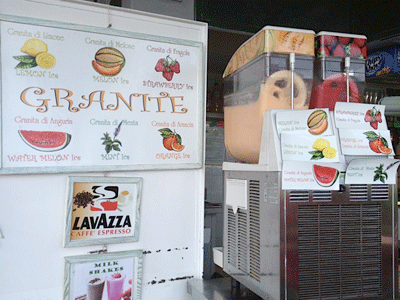 From Capri, I took a bus to Anacapri, which sits at a much higher elevation. At Anacapri, I took a chair lift, not uncommon to those offered at ski resorts, and soaked in its beauty: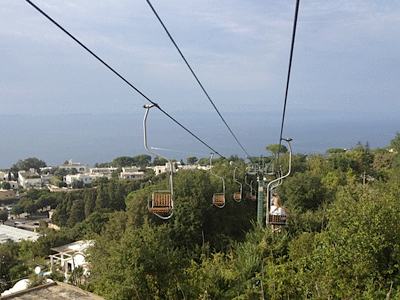 I ended my trip with a glass of limoncello – it was a perfect ending to a wonderful vacation. I am looking forward to my semester at LBS!