Student Club Events
NYU Stern's Chapter of The Adam Smith Society Awarded "Chapter of the Year"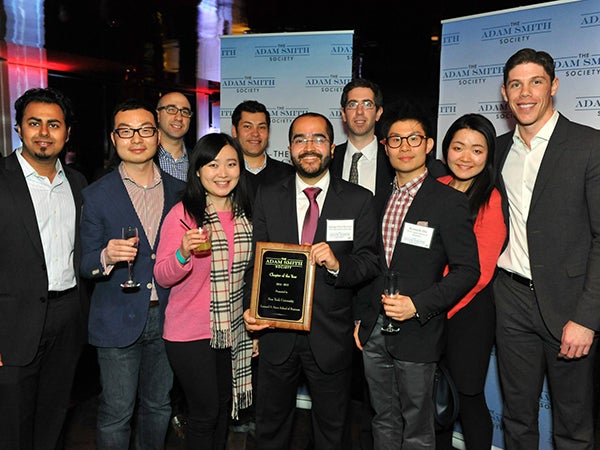 NYU Stern's chapter of
The Adam Smith Society
(TASS) was awarded Chapter of the Year at TASS's National Meeting. The award recognizes the success of Stern's chapter in the number and quality of on-campus events and in the growth of their membership. In the last year, TASS hosted 10 events, including two Nobel laureate speakers and two ministers of finance, and their membership grew from around 50 people in the 2013-14 academic year to 450 in 2014-15.
TASS awarded the Stern chapter a trip to Las Vegas for four club board members in order to represent Stern at the
SALT Conference
in May.
Stern was selected from a cohort of 20 schools, including Chicago Booth, Columbia Business School, Harvard Business School, Berkeley Haas, MIT Sloan, Stanford and Wharton, among others.