Business and Policy Leader Events
Investors Mo Koyfman & Jeremy Philips Share Tips on How to Make Your Own Luck at MBA Block Lunch
Mo Koyfman, general partner at Spark Capital, a venture capital firm; and Jeremy Philips, managing partner of Occam Partners, which invests in technology and media, and a member of the Board of Directors of TripAdvisor, joined Dean
Peter Henry
and MBA students for NYU Stern's Block Lunch event series. Both Koyfman and Philips offered their perspectives on the past and future of several digital and social media businesses including Apple, Amazon, Google, Seamless, Twitter, Vimeo, Yahoo and YouTube. They also shared several pieces of advice with Stern MBA students:
Follow your instincts and your passion
Beware of your perceptions of risk – some adventurous opportunities are less risky than you might think
Read a lot, work hard and get smart about your industry
Create your own luck by ensuring that you meet the right people
According to Koyfman and Philips, successful businesses "change the game" so much so that others cannot easily follow in their footsteps. They also argued that creating barriers to entry for the competition is key for long-term success. "The best entrepreneurs are full of optimism but also have a healthy dose of paranoia," explained Koyfman.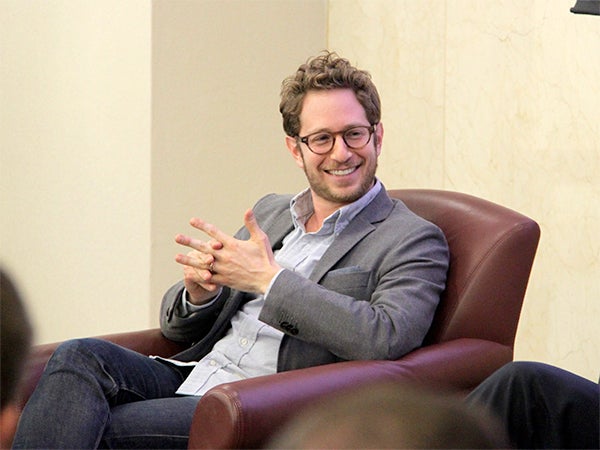 Mo Koyfman, general partner at Spark Capital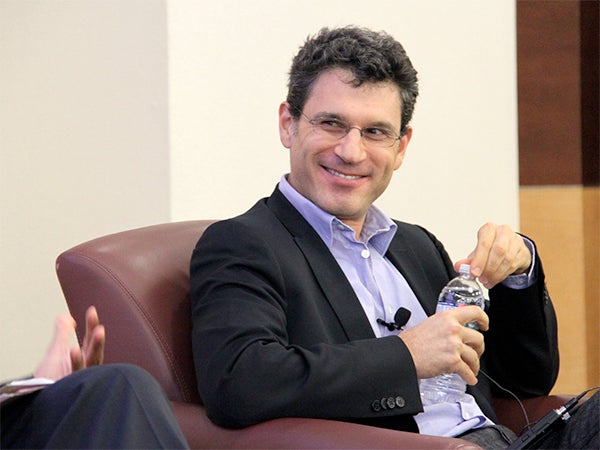 Jeremy Philips, managing partner of Occam Partners
Over the course of the semester, MBA students will have an opportunity to hear candid perspectives from thought leaders in varied industries.