Faculty News
MORE THAN 450 MEDIA EXECUTIVES CONVENE AT AMC 2011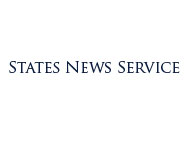 States News Service
(c) 2011 States News Service

The following information was released by the Magazine Publishers of America, Inc.:

More than 450 top-level magazine executives, editors and other notable media heavyweights have gathered at the Grand Hyatt New York to attend the 2011 AMC - The Magazine Media Conference, which runs October 4 through 5. Hosted by MPA - The Association of Magazine Media and American Society of Magazine Editors (ASME), this year's AMC is chaired by Stephanie George, EVP and Chief Marketing Officer, Time Inc. For the first time, AMC is part of the Advertising Week in New York agenda as its official magazine media conference.

Michael R. Bloomberg, Mayor of New York City and owner of Bloomberg L.P. (which publishes magazines Bloomberg Businessweek and Bloomberg Markets), has proclaimed the dates of AMC as official "Magazine Days." In his citation, Mayor Bloomberg states:

"From content and product development to the growing digital marketplace, conference attendees have much to discuss with their colleagues across the industry. And what better place to do so than New York, the home base for countless print and online magazines"¦Therefore, I, Michael R. Bloomberg, Mayor of the City of New York, in recognition of this important annual conference, do hereby proclaim October 4th-5th, 2011 in the City of New York as: 'Magazine Days.'"

To view a scan of the proclamation, click here.

In addition, Duane Reade, in its role as the official retailer of AMC, has put up posters in more than 40 stores in midtown Manhattan with the headline "Welcome to the Magazine Capital of the World." The posters will hang in stores through the end of the week.

AMC 2011 will spotlight the sweeping developments in technology, advertising, the economy and politics that are altering the media landscape. It is especially designed to inspire publishers and editors, and provide creative ideas focusing on harnessing the power of technology to transform magazines across print and digital platforms.

Conference keynotes include:

Evan Doll, Co-Founder, Flipboard, interviewed by Emily Chang, Host, "Bloomberg West"

Tony Hsieh, CEO, Zappos, interviewed by Susan Kaufman, Editor, People StyleWatch

Terry Lundgren, Chairman, President and CEO, Macy's, Inc., interviewed by Jennifer Rooney, CMO Network Editor, Forbes

Chris Perry, VP - Global Chevrolet Marketing and Strategy, General Motors, interviewed by Jean Jennings, President and Editor-in-Chief, Automobile Magazine

Marc S. Pritchard, Global Marketing and Brand Building Officer, Procter and Gamble

Jim Stengel, President and CEO, The Jim Stengel Company and Author, Grow: How Ideals Power Growth and Profit at the World's Greatest Companies

Session highlights include:

Where Are Magazine Media Headed? The View from the Top

Publishing leaders David Carey, President, Hearst Magazines; Tom Harty, President, National Media Group, Meredith Corporation; and Bob Sauerberg, President, Condé Nast will engage in a candid conversation about the new direction of the industry, the challenges they are facing, the untapped potential of tablets, their views on acquisitions and partnerships, and what keeps them up at night.

The Brave New World of Magazine Media Measurement

Measuring the footprint of magazine brands and quantifying the total reach and engagement has become increasingly complex. Industry thought leaders Jay Lauf, VP/Publisher, The Atlantic; Brenda White, SVP/Publishing Activation Director, Starcom; and Caryn Klein, VP, Research and Insights, Time Inc., will examine the new measurement tools available to aggregate the total audience being served, both traditionally and digitally, and how it is changing the go-to-market strategies with agencies and marketers.

Get Smart About your Magazine's Digital IQ - and Its Digital Future

Scott Galloway, L2 founder and Clinical Professor of Marketing at the NYU Stern School of Business, will use his groundbreaking findings from the inaugural Digital IQ Index® for Magazines to answer the questions that help shape the digital future for all magazine brands.

Over There! Surprising Success Stories of Magazine Media in Overseas Markets

Hundreds of magazine publishers operate successful businesses outside the borders of the United States. Their experiences may offer U.S. publishers insights and ideas about running more efficient operations and expanding their business. A panel featuring Jonas Bonnier, President and CEO, Bonnier AB; Duncan Edwards, President and CEO, Hearst Magazines International ; David Liu, Co-Founder and CEO, XO Group Inc.; and Declan Moore, President of Publishing, National Geographic Society, will answer these questions as well as spotlight some of the more significant overseas success stories.

The Future of Women's Magazines: Who's Got the Secret Sauce for Success?

Women's magazines continue to be one of the great pillars of the magazine industry. But changes in the way women consume content, and the rise of digital content brands pose challenges to some of the industry's top titles. David Zinczenko, EVP/Editor-in-Chief of Men's Health and Editorial Director of Women's Health, Prevention and Organic Gardening , will moderate a discussion among Michelle Ebanks, President, Essence Communications Inc., and President, People en Español ; Rosemary Ellis, Editor-in-Chief, Good Housekeeping , Tara Kraft, Editor-in-Chief, Shape; and Sally Lee, SVP, Meredith Corporation; Editorial Director, Ladies' Home Journal.

For up-to-the-minute information on the AMC, visit www.magazine.org/amc.

Sponsors of AMC 2011 include: Advertising Week; Aqcuia; Adobe; Atex; Audit Bureau of Circulations; BitJacket; Brown; BurrellesLuce; CDS Global; Digimarc; Duane Reade; GfK MRI; InComm; Inforgence America; Kantar Media; MagazineManager; MagazineRadar MagNet; mag+; Marketwire; McPheters and Company; min; PressRun; QuadGraphics; Microsoft Tag; Thumb Media Group; SRDS; and Woodwing. Marketwire is the official wire sponsor of AMC 2011.