Faculty News
Research Reports from New York University Provide New Insights into Applied Economics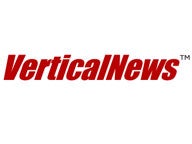 Investment Weekly News
© Copyright 2011 Investment Weekly News via VerticalNews.com

"With an eye to providing a methodology for tracking the dynamic integrity of prices for important market indicators, in this article we use Benford second digit (SD) reference distribution to track the daily London Interbank Offered Rate (Libor) over the period 2005 to 2008," researchers in New York City, New York report.

"This reference, known as Benford's law, is present in many naturally occurring numerical data sets as well as in several financial data sets. We find that in two recent periods, Libor rates depart significantly from the expected Benford reference distribution," wrote R.M. Abrantes-Metz and colleagues, New York University.

The researchers concluded: "This raises potential concerns relative to the unbiased nature of the signals coming from the 16 banks from which the Libor is computed and the usefulness of the Libor as a major economic indicator."

Abrantes-Metz and colleagues published their study in Applied Economics Letters (Tracking the Libor rate. Applied Economics Letters, 2011;18(10-12):893-899).

For additional information, contact R.M. Abrantes-Metz, New York University, Leonard N Stern School Business, New York City, NY 10119, United States.

Publisher contact information for the journal Applied Economics Letters is: Routledge Journals, Taylor & Francis Ltd, 4 Park Square, Milton Park, Abingdon OX14 4RN, Oxfordshire, England.

This article was prepared by Investment Weekly News editors from staff and other reports. Copyright 2011, Investment Weekly News via VerticalNews.com.