Faculty News
Research Scholar Robert Frank's book, "The Darwin Economy," is featured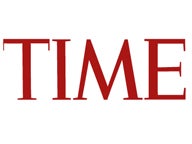 Excerpt from
TIME
-- "In a remarkable new book,
The Darwin Economy
, economist
Robert Frank
explores how these sorts of arms races play out in myriad areas of economic life—and how we could create a more productive economy if we understood their nature and impact."
Additional coverage appeared in the
Princeton University Press blog
.
Read full article as published in
TIME.