Faculty News
Prof. Lawrence White on Sean Egan, founder of Egan-Jones Ratings Co.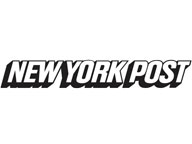 Excerpt from
New York Post
-- "'Sean Egan has been ahead of the pack on a number of important calls,' said
Lawrence J. White
, professor of economics at NYU Stern School of Business. 'My sense is that he's a straight-up guy. He's not a charlatan. He's a valuable entity to have in this space.'"
Read more