Faculty News
Prof. Scott Galloway is recognized as one of the "World's Best B-School Professors"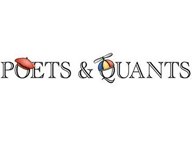 Excerpt from
Poets and Quants
-- "'The combination of
Professor Galloway
's background in brand strategy and entrepreneurship, and his unique teaching style, makes his classes among the most popular marketing courses at Stern. I consider him a mentor, a guide and an amazingly bright person I wish to become one day.' – Asel Moldakhmetova - Stern 2012"
Read more