Research Center Events
Dean Peter Henry and Kerry Kennedy Discuss the Role of Business in Society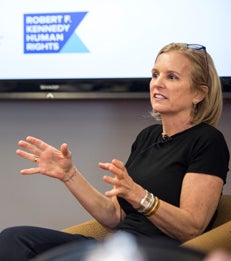 On April 20, 2016, the NYU Stern
Center for Business and Human Rights
hosted a discussion between Dean
Peter Henry
and Kerry Kennedy, President of Robert F. Kennedy Human Rights. Topics included the business case for human rights, Ms. Kennedy's history of human rights activism and how investment can be a game changer with respect to human rights in the business context.
The discussion was part of a larger workshop hosted by the Center and RFKennedy Compass Program at Robert F. Kennedy Human Rights. The event,
Measuring Human Rights Performance: Metrics that Drive Change
brought together a diverse group of creative, ambitious thinkers to debate and discuss alternative approaches to measuring human rights.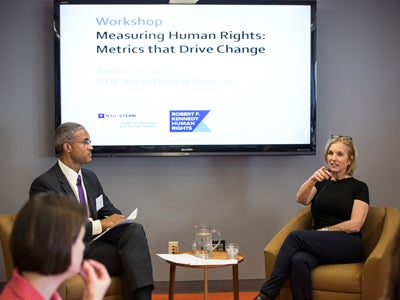 For more information, visit the Center's
website
.