Research Center Events
Derivatives 2013:The State of the Art
40 Years after the Black-Scholes-Merton Model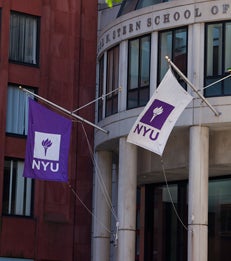 Date
: Friday, October 11, 2013
Time
: 8:00 AM - 5:30 PM
Location
: NYU Stern, Paulson Auditorium, 40 West 4th Street, New York, NY 10012
In honor of the 40th anniversary of the celebrated paper, "Theory of Rational Option Pricing," Myron Scholes, Robert Merton and Steve Ross will join some of the most active and influential researchers in the field today to discuss how derivatives theory and practice have developed since 1973 and where they are headed. The program will also feature a panel discussion among practitioners who have been involved in derivatives trading and regulation at the highest levels.
For more information on this event, please see the
Salomon Center's website
.