Research Center Events
Executive Education Short Course: Breakthrough Strategic Thinking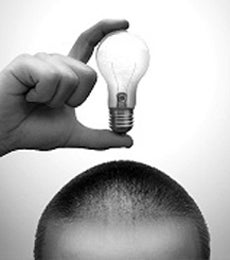 Dates: October 10-11, 2016
Location: NYU Washington Square Campus, New York City
Cost: $3,800 (travel and accommodations not included)
Great strategists don't just understand their current environment and formulate a plan for it; great strategists can envision the multiple possible paths of the future, and shape the dynamics of their environment to their advantage. This program draws on the latest ideas in strategy and innovation to take the concepts of strategic analysis and strategy formulation to a radically new level.
In this course, you will explore tools that help to not only make sense of how the environment is currently changing, but also to sense how customers, competitors, and other industry players are likely to shift in the future. You will develop the skills to anticipate disruptive innovations, chart out their likely trajectories, and determine how to maximally influence (or benefit from) those trajectories. You will also discover how to identify the assumptions that have become embedded in your organization, where those assumptions should be challenged and what kinds of transformation may be possible.
You should come away from the course with specific action plans for your company, and general strategy skills you can apply in the future.
This course is suitable for leaders of organizations and business professionals who wish to enhance their strategic thinking abilities and gain competitive advantage in dynamic environments.
For more information on this short course for executives, please visit the
course webpage
.