Research Center Events
Executive Education Short Course: Winning with Innovation: Strategies for Identifying and Implementing Breakthrough Opportunities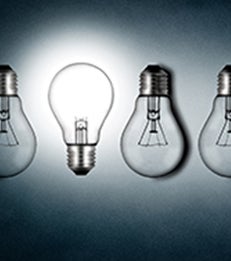 Dates:
June 7 - 8, 2017
Location:
NYU Washington Square Campus, New York City

Cost:
$3,800 (travel and accommodation not included)
In many industries, innovation drives competitive success. Successful innovators redefine what the market expects, while those who do not are rendered obsolete. Innovation, however, is about more than great ideas. To be successful innovators, companies must understand the dynamics of their market, and identify and respond to the best opportunities with well-crafted, well-implemented innovation strategies.
In this course, Professor Melissa Schilling will help managers learn how to think strategically about innovation. Participants will be introduced to state-of-the-art concepts in innovation and best practices across a range of industries. The program utilizes a number of experiential exercises in which participants will develop an innovation action plan. Participants will leave able to formulate strong innovation strategies that gain competitive advantage for their organizations.
This course is a good fit for managers and senior executives who are responsible for choosing innovation projects and/or managing the innovation process within their organization.
For more information on this short course for executives, please visit the
course webpage
.