Research Center Events
A World in Recovery: The Future of Global Economies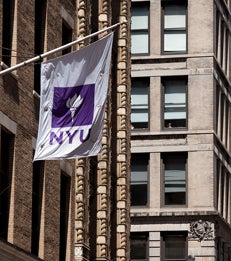 Date
: Thursday, November 7, 2013
Location
: New York University, New York, NY 10012
Open to NYU students, faculty and alumni
The Sixth Annual Global Economic Policy Forum, titled "A World in Recovery: The Future of Global Economies," will bring together world government and economic leaders to discuss issues of economic policy and the capital markets. This year's forum will examine how the transition from crisis to recovery has created its own set of opportunities and challenges through global tax, spending and market issues. With keynote speeches by William Dudley, the president of the Federal Reserve Bank of New York and vice-chairman of the Federal Open Market Committee, and Lord Mervyn King, the former governor of the Bank of England, participants will gain unique insight into the future of domestic and international economies and regulatory requirements.
For more information and a schedule of panelists, please see the
forum registration page
.