Student Club Events
Brand Evolution: Engaging the Millennial Consumer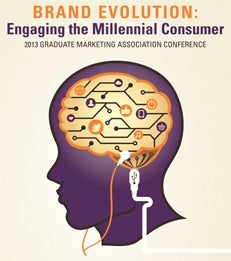 Date
: Friday, November 8, 2013
Time
: 9:00am - 6:00pm
Location
: NYU Kimmel Center, 60 Washington Square South, New York, NY 10012
On Friday, November 8, NYU Stern's Graduate Marketing Association (GMA) will host their 2013 Conference, titled "Brand Evolution: Engaging the Millennial Consumer." The event will feature keynote speakers David Maddocks, chief marketing officer of Cole Haan, and Mark Skidmore, partner and chief strategist of Bully Pulpit Interactive (and one of the architects of Barack Obama's 2008 digital fundraising campaign), in addition to panel discussions on digital media strategy, brand identity and consumer engagement. Participating companies include Diageo, Equinox, Facebook, Ford, JWT, Verizon Wireless, Microsoft, MTV, Pernod Ricard, Octagon, Prophet, Univision, and more.
For additional information or to register, please visit
www.GMAConference.com
.