Business and Policy Leader Events
NYU Stern and L2 Host 5th Annual Innovation Forum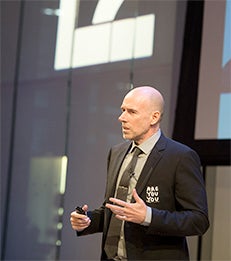 Luxury is on the verge of a massive disruption by competitors in other fields. - Scott Galloway
"There is no replacement for face-to-face connectivity," Dean
Peter Henry
said, welcoming a packed auditorium to the 5th Annual L2 Innovation Forum on Thursday, November 7. Dean Henry emphasized the importance of this event as an opportunity to share and generate ideas with colleagues in an era of increasing reliance on digital communities. More than 20 thought leaders, scholars and practitioners presented over the course of the two-day Forum, including Sharalyn Hartwell, executive director of general strategies for Frank N. Magid Associates; Hannah Brencher, creator of MoreLoveLetters.com; a panel of CEOs featuring Emmanuel Perrin of Cartier, Jerome Griffith of Tumi and Craig Leavitt of kate spade new york; and many more.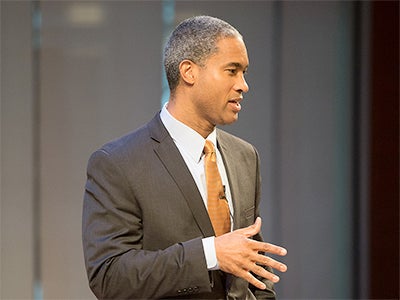 Professor
Adam Alter
opened Thursday's session with a discussion of his latest research and recent book
Drunk Tank Pink.
Professor Alter described how the world around us and the world inside us together influence brand perceptions, citing, for instance, the correlation between the fluency of a company's name and its stock performance.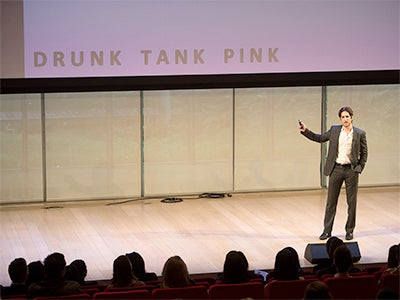 In an interview with Julie Bornstein, chief marketing and digital officer for Sephora, L2 founder and Professor
Scott Galloway
asked how today's business students can best prepare themselves for careers in prestige industries. Bornstein emphasized the importance of focus, passion for the field and the consumer experience, and the ability to "come with ideas of what could be made different or improved."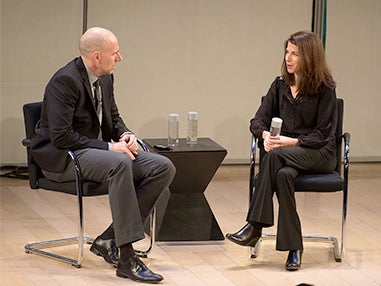 "Luxury is on the verge of a massive disruption by competitors in other fields," Galloway explained in his presentation, "'7': The Forces Shaping Prestige in 2014." Though data can provide significant insights for prestige marketers and leadership, "data is not where the real magic happens," he argued. "Data is about process improvement, not invention," echoing Bornstein's advice to look forward to the future of the industry.
The Forum, held at the TimesCenter in New York, is the largest global gathering of prestige professionals.
View this year's
program
.