Business and Policy Leader Events
NYU Stern and L2 Host Innovation Forum 2011: Talk Digital Marketing and Implications for Brands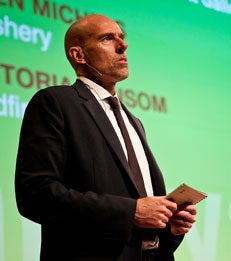 On November 10, NYU Stern and L2 held its third annual Innovation Forum in New York City. Industry and academic speakers at the Forum presented to a sold-out audience on topics including digital marketing, urban development and new ideas for brands to innovate.
NYU Stern Professor of Marketing and L2 Founder Scott Galloway informed the audience, "How to Live 100 Years," and led discussions throughout the day.
*Photo credit: Andrew Federman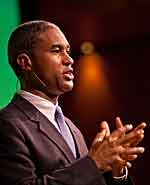 Dean Peter Henry welcomed the audience and challenged attendees to think broadly about the day's themes and topics.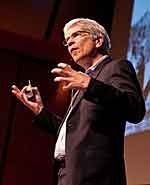 "The Future Belongs to the City," said NYU Stern Economics Professor Paul Romer and leader of Stern's Urbanization Project.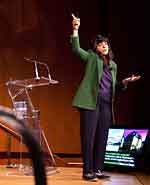 Management and Organizations Professor Sonia Marciano discussed brands and retailers.