Student Club Events
Sixth Annual Luxury & Retail Club Conference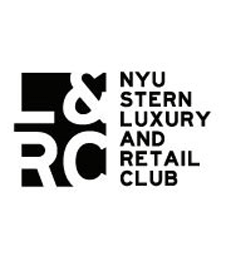 Date:
Friday, October 5
Time:
12:30 to 7:00PM
Location:
Henry Kaufman Management Center, 44 West 4th Street, New York, NY
On October 5, the Luxury & Retail Club will host their sixth annual conference, themed, "Knowing the New Consumer: Retail's Response to Changing Demographics."
Featured speakers include Jean-Marc Plisson, CEO, Fresh; Farooq Kathwari, CEO, Ethan Allen; Jeffry Aronsson, CEO, Aronsson Group and former CEO, Oscar de la Renta, DKNY and Marc Jacobs; Jennifer Hyman, CEO and Co-Founder, Rent the Runway; and Deborah McWhinney, COO, Citi Global Enterprise Payments.
There will also be three breakout panels focusing on "The Rise of the Male Consumer," "Mid-Price-Point Retailing in the Era of High-Low Shoppers" and "China's Shift from Production Source to Consumer Market."
Please visit the
Luxury & Retail
site for full details.