Student Club Events
2012 MBA Media & Entertainment Conference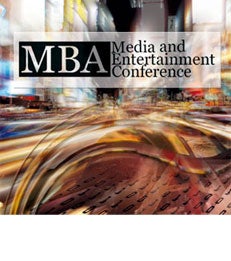 Date:
February 24, 2012
Time:
8:00am-6:30pm
Location:
NYU Kimmel Center, 60 Washington Square South, New York, NY 10012
The 2012 MBA Media & Entertainment Conference is a joint effort of NYU Stern's Media, Entertainment and Sports Association (MESA) and MBA programs at Columbia, Duke Fuqua, MIT Sloan and Wharton. The conference is a premiere event for MBA students focusing in the media, entertainment and technology industries. Hundreds of students from 40 different business schools will gather to hear from keynote speakers, including Netflix Co-Founder and CEO Reed Hastings, as well as a number of panelists. Students will have the opportunity to learn from and network with leading industry professionals from a wide range of companies.
For more information on the conference, visit the conference
website
.
To register, please visit the MESA
website
.