Research Center Events
Measuring Human Rights Performance: Metrics that Drive Change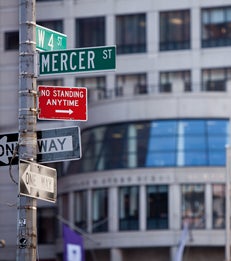 Date
: April 20 - 21, 2016
Location
: NYU Stern, New York, NY 10012
By invitation only
NYU Stern's
Center for Business and Human Rights
and RFKennedy Compass Program at Robert F. Kennedy Human Rights will host a workshop,
Measuring Human Rights Performance: Metrics that Drive Change
, 20 - 21 April at NYU in New York City.
This invite-only workshop brings together a diverse group of creative, ambitious thinkers to debate and discuss alternative approaches to measuring human rights. Participants will be drawn from industry, the investment community, civil society, and academia. The workshop will be organized around six parallel industry-specific working groups on low-wage manufacturing, construction, extractives, agriculture, fishing, and information and communications technology.
For more information, visit the Center's
website
.