Research Center Events
Building a Billion Dollar Company Takes More than Just a Big Idea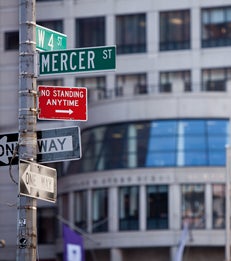 Date
: Thursday, February 20, 2014
Time
: 6:00-8:30 p.m.
Location
: NYU Stern, 44 West 4th Street, New York, NY 10012
The
Berkley Center for Entrepreneurship and Innovation
and Founder.org welcome Michael Baum, founder of six startups, for an informational talk entitled "Building a Billion Dollar Company Takes More than Just a Big Idea."
This event marks the kick-off of the $100K Founder.org annual competition. The FOUNDER.org $100K is an annual competition where 10 finalist teams will win $100K each and 50 semifinalist teams will be accepted into FOUNDER.org University, a 12-month company building program. Following the talk, teams may participate in a 60-second pitch-off for the opportunity to have lunch with Baum and receive in-depth feedback.
Please
click here
for more information on this event.