Faculty News
In an op-ed, Prof. Arun Sundararajan discusses ways in which the sharing economy can self-regulate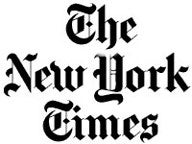 Excerpt from
The New York Times
-- "Today's regulatory misalignment is slowing the immense innovation and economic growth it will generate. It's time to place more trust in the digital trust infrastructure, and give the 'sharing economy' platforms their fair share of the regulatory responsibility."
Read more
Additional coverage appeared on
The Wall Street Journal
.