Faculty News
Professor Robert Salomon discusses some of the challenges companies face when expanding globally, from his book, "Global Vision"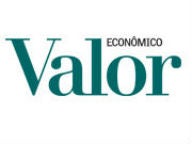 Excerpt from
Valor Econômico
-- "The most common mistakes companies make when trying to globalize are related to management. 'You can not manage the business as you do in your own country,' [
Salomon
] says. Every adaptation has a high cost and ends up being an additional burden for them. 'We have data that shows, for example, that foreign companies in the United States are more prosecuted for regulatory violations than local ones, perhaps because they are an easier target or because they make more mistakes because they do not understand how it works,' he says."
Read more