Faculty News
Professors Baruch Lev's and Scott Galloway's views on Amazon are highlighted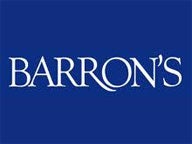 Excerpt from
Barron's
-- "In a recent conversation with Barron's,
Lev
pointed to one such clue for Amazon: Though it holds fewer patents than Alphabet, its patents are cited more often in filings by others, suggesting they're more valuable. ... Amazon has changed the relationship between companies and investors by replacing profit with growth and vision, according to a colleague of Lev's,
Scott Galloway
, an NYU marketing professor and founder of digital-research platform L2. 'Loss is the new black,' he told attendees at a conference last month, citing the willingness of upstarts like Uber to lose steep and growing sums. 'You can argue this might not end well…but the reality is retail investors love this model.'"
Read more